In 2014 our Founder made a key decision. It was time to get off the grid and become energy independent and energy neutral and so something good for the world. The problem was that all the local companies were asking crazy, exorbitant prices for a simple operation. $8 Million. $12 Million. Payback period was 20+ years.
There has to be a better solution.
And there was.
We found Solar Panels in Mexico. We purchased over 1000 panels.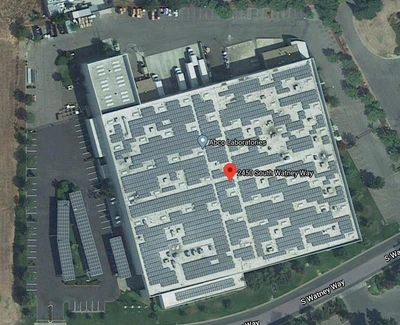 But then they had to be installed and working.
It was a puzzle. But not a puzzle we could not solve. Time to get to work.
And get to work we did. And now its 4 years later. Not only have we paid off the original investment, we now "sell" energy back to PG&E.
When wildfires raged in 2019 and power was shut down, we continued. In fact, we probably helped local businesses stay open.
100% Solar Powered. It feels good to give back just a bit.

About Bakuchiol Botanicals

Bakuchiol Botanicals was born out of the desire to create plant-derived alternatives in skincare, harnessing natures' natural solutions for better skin.
Our ingredients are sourced from ethical, cruelty-free producers. We employ local labor and many employees have been with us for over 20 years. We offer full health care, time off and parent leave. Our facilities are 100% solar powered and we have rigorous environmental standards. Each batch is tested multiple times for purity.
Contact:
bakuchiolbotanicals.com@gmail.com

800-710-7450